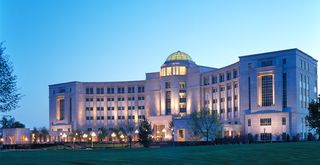 The Michigan Supreme Court announced today that the disciplinary portion of State Bar of Michigan dues will increase for the 2017-2018 fiscal year to $105. The disciplinary portion of bar dues will also increase in the 2018-2019 fiscal year to $120. These changes will appear on dues notices that will be sent to State Bar members in September of this year. 
The Supreme Court had previously lowered disciplinary dues from $120 to $110 in 2011 and then to $90 in 2014, so this increase in disciplinary dues will restore dues to the 2010 level. 
Read Adminstrative Order 2017-09.